The Hearts of Hope Youth Ministry draws teens from the parishes of Kankakee, IL and immerses them in service for the poor and marginalized, right in their own backyards.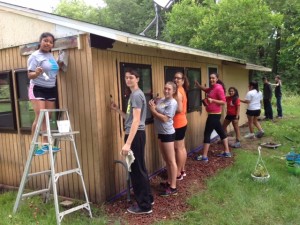 Led by Viatorians Associates Ken and Michelle Barrie, these young people have been serving the needs of residents in Pembroke, IL — located just 25 miles from Kankakee and reported to be one of the poorest townships in the country — since 1999.
Fr. John Peeters, CSV, pastor of St. Patrick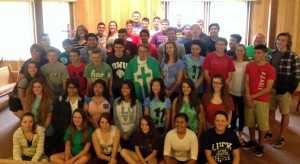 Church in Kankakee, helped kick off the week with Mass at Sacred Heart Church in Hopkins Park, IL, that served as the center of activity for the 55 teens — and a place to sleep.
"It's rather primitive living conditions," says Alex Palacios, 17, "but it helps to remove you, so you can focus on what you're doing and who you're helping."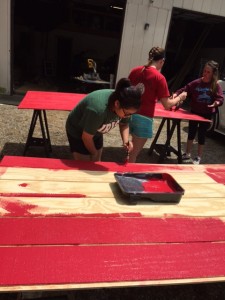 During their busy week, the teens built a storage shed for a community garden, distributed food at the food pantry, sorted donated library books, painted a pavilion and storage area at a nearby youth camp, visited with residents at the Senior Center, as well as lots of weeding and landscaping on the church grounds.
The group also constructed a three-season room for the Servants of the Holy Heart of Mary, the religious order of sisters who help to minister at the parish.
"All the painting and mulching that we do, comes from the heart," said Jennette Williams, 15. "The people are so appreciative for the smallest things."