In the summer of 1968 Viatorian Associate Leona Iglinski and her husband Don moved from the southern suburbs of Chicago to the bright lights of Las Vegas, to open the now historic Landmark Pharmacy which was famous for catering to the stars who performed on the Las Vegas Strip.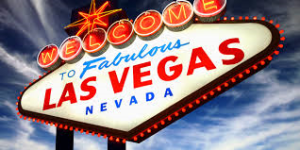 One year later on July 26, 1969 Elvis made his triumphant return to the International Hotel in Las Vegas. The rest, as they say, is history — both for Elvis and Leona.
Leona personifies the Viatorian tradition in Las Vegas. She and her husband have been involved in almost every aspect of the growth of the Viatorian ministries in the valley. From Don being on the parish council at St. Viator church and the board of trustees at Bishop Gorman High School to Leona's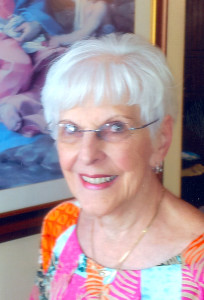 involvement with the St. Viator Women's Guild, eventually becoming chairperson, successfully leading many activities including 21 consecutive years of blood drives, Don and Leona are true Viatorians. Leona was even on the building committee for the first St. Viator Church at the corner of Flamingo and Eastern.
They have three children who are graduates of St. Viator parish school, four who are graduates of Bishop Gorman and five grandchildren who are graduates of Bishop Gorman.
Don and Leona later moved on to Guardian Angel Shrine (now Cathedral), which was administered for many, many years by the Viatorians. In fact, if you visit this beautiful church on the world famous Las Vegas Strip you will find one of the magnificent stained glass windows that was donated by the Iglinskis when the shrine was built. It is called the Window of Life.
Leona has enjoyed a full and active ministry as a CCD instructor, a religious educator for handicapped adults, along with countless untold activities. She continues to this day as a once-a-week volunteer at the kindergarten campus at St. Viator where she is affectionately known as "Miss Leona."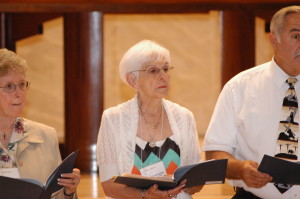 Leona was one of the first formal associates in the Las Vegas region and it was only natural she was invited to make formal what was already a part of her life. Leona describes her years of "association" with the Viatorians in one word – FANTASTIC! She and Don became personal friends with many of the Viatorians who have ministered in Las Vegas over the years and she cherishes the late night card games at their home and the friendships that have endured.