The Archdiocese of Chicago announced its Heart of the School award winners today, and Fr. Patrick Render, CSV, pastor of St. Viator Parish in Chicago, was the only pastor recognized among the 18 recipients in 10 areas of excellence.
Specifically, Fr. Render won the "Heart of Leadership" award for his ability to inspire others and set a clear vision. He emerged from a pool of 500 nominations of teachers, administrators and staff from the Archdiocese's more than 200 schools.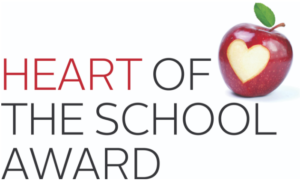 "Fr. Pat has proven to be a leader who constantly works to motivate our school towards excellence, faith and service," said Ms. Colleen Brewer, principal, in announcing the award to school families.
Fr. Render became the pastor of St. Viator in the summer of 2015, after spending 14 years as pastor of St. Thomas More Catholic Community, in Henderson, NV. However, he started his ministry — 50 years ago this year — as a teacher, principal and president of Saint Viator High School.
"When he came, he immediately became engaged and created a focused vision," Ms. Brewer adds,"to be a fiscally viable parish and school —within three years.
"He utilized resources throughout the church and school wisely," she adds, "to engage families and create a collaborative partnership with parishioners and school families to reach these goals."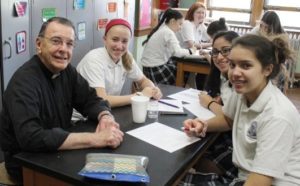 Parishioners point to how Fr. Render has reinvigorated Sunday Masses by inviting children up to the altar during the offertory, adding a children's liturgy and monthly school class masses.
They also say he has prioritized growing the youth group and  a parish teen club.
"Fr. Pat's enthusiasm for St. Viator students is clear when he attends school dances, open houses, staff meetings and athletic events," Ms. Brewer says. "Since he has become pastor, St. Viator is in a position to be a cornerstone in the community for generations to come."