In a summer where everything seems upside down, the new Viatorian Youth Connection hit all the right notes.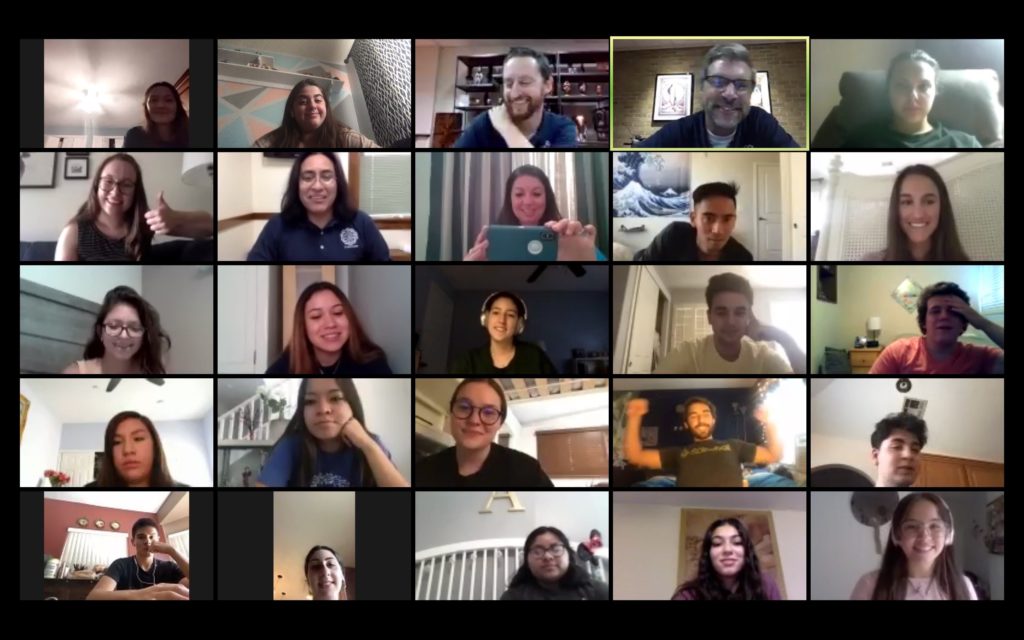 The one-day event — created to fill the void of the Viatorian Youth Congress, which had to be scuttled this year — took place over Zoom. It was designed as a  way to give young people a space to recharge and reconnect with their faith — and the Viatorian Community.
With the help of young adult leaders — who had attended and led the Viatorian Youth Congress before — the newly repurposed event included different types of prayer, small and large group reflection, discussion and fellowship.
"Young people are so in tune with technology and connecting virtually, so we took advantage of that," says Annie Nagle, a 2014 Saint Viator High School graduate and one of the co-creators. "We provided them with a space to grow spiritually while meeting new people who identify as Viatorians."
Associate Rosy Hartz drew teens from St. Viator Catholic Community in Las Vegas to participate.
"A different summer, a different retreat but the spirit was still the same," she wrote on Facebook. "Thankful for Viatorians, for youth and for faith."
Associate Hector Obregon-Luna drew teens from St. Viator Parish in Chicago to participate. He said simply: "It was an awesome day."
Others that joined came as far away as Colegio San Viator in Bogotá, Colombia, and as close as Saint Viator High School.
For her part, Annie Nagle credited the young adult leaders, who jumped right in and helped execute the program.
"They surely added to the spirit of the Viatorian Community," she said. "Their high spirits in this difficult time were so encouraging and helped engage the teens even further."
The best thing about the new VYConnect, is that teens don't need to wait until next summer for the next one. Look for another edition to take place this fall.