Officials with the St. Paul, MN-based, Catholic Rural Life, have been dedicated to the American countryside since 1923, through applying the teachings of Jesus Christ to the social, economic and spiritual development of rural America. 

Their latest initiative is bringing back a classic cookbook, written in 1949, that provides a creative way to bring Christ in homes — around the dinner table.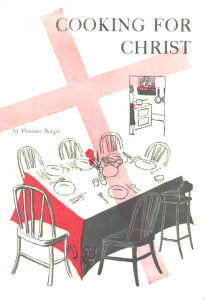 Called Cooking for Christ: Your Kitchen Prayerbook, and written by Florence Berger, the 180-page book celebrates Christ and His saints, as well as feasts and traditions throughout the year, while including recipes and family stories, all while enjoying the bountiful gifts with which Christ has blessed us, is a great gift we all can share.