The Viatorian Youth Congress returns this summer, but to a new location: St. George Parish in Bourbonnais. There, teens will gather with young adult leaders and delegation adults — as well as many Viatorians — in the new Fr. Querbes Youth Ministry Center and Parish Hall on the campus of St. George, set amidst its lush gardens and sacred outdoor spaces.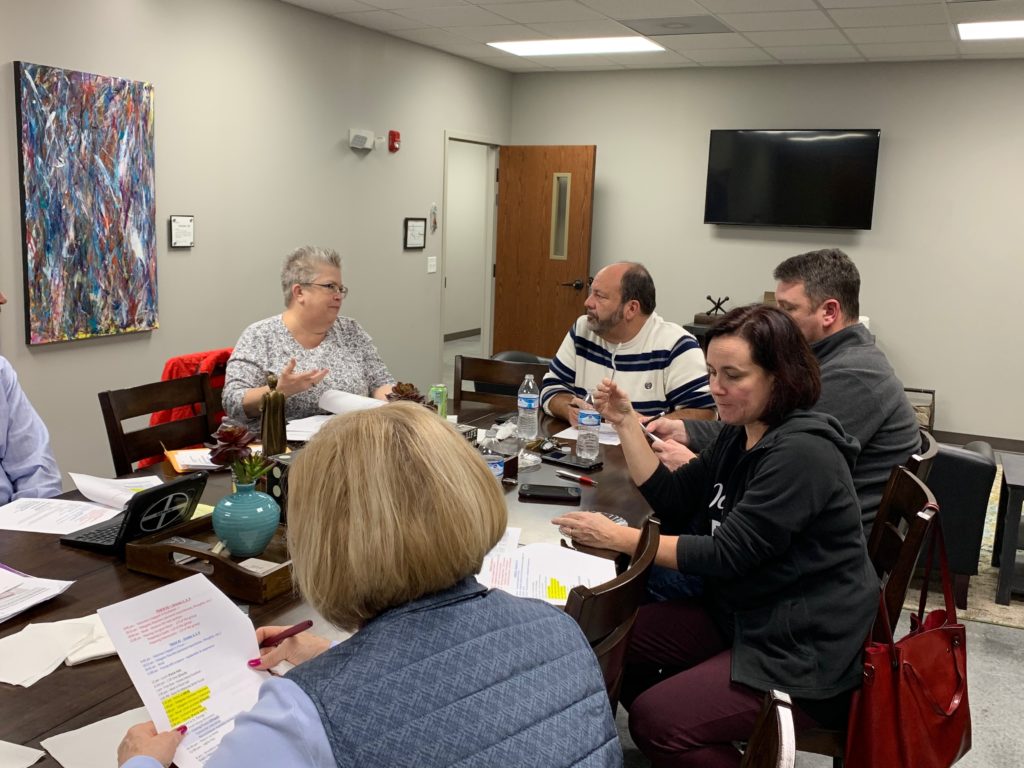 Planning has been in the works for months, but preparations began in earnest this week, when Associate Karen Cutler and Br. John Eustice, CSV, met with Viatorians from the parish to lay the groundwork for the four-day congress, which draws 80 people. Volunteers on hand included: Associates Robert and Julie Lampley, David and Susan Surprenant, and Paula Wasser, as well as Fr. Dan Belanger, CSV, pastor. Associates Curt and Kathy Saindon were unable to make it.
"It was a productive meeting," Cutler says. "You can tell how excited they are to have us."
Having the congress at St. George makes sense, beyond its 3,000 square foot youth ministry building, which opened in 2017. When it was built, the parish was experiencing as much as a 41 percent growth in religious education students. The classroom, offices and meeting space have served parishioners of all ages ever since.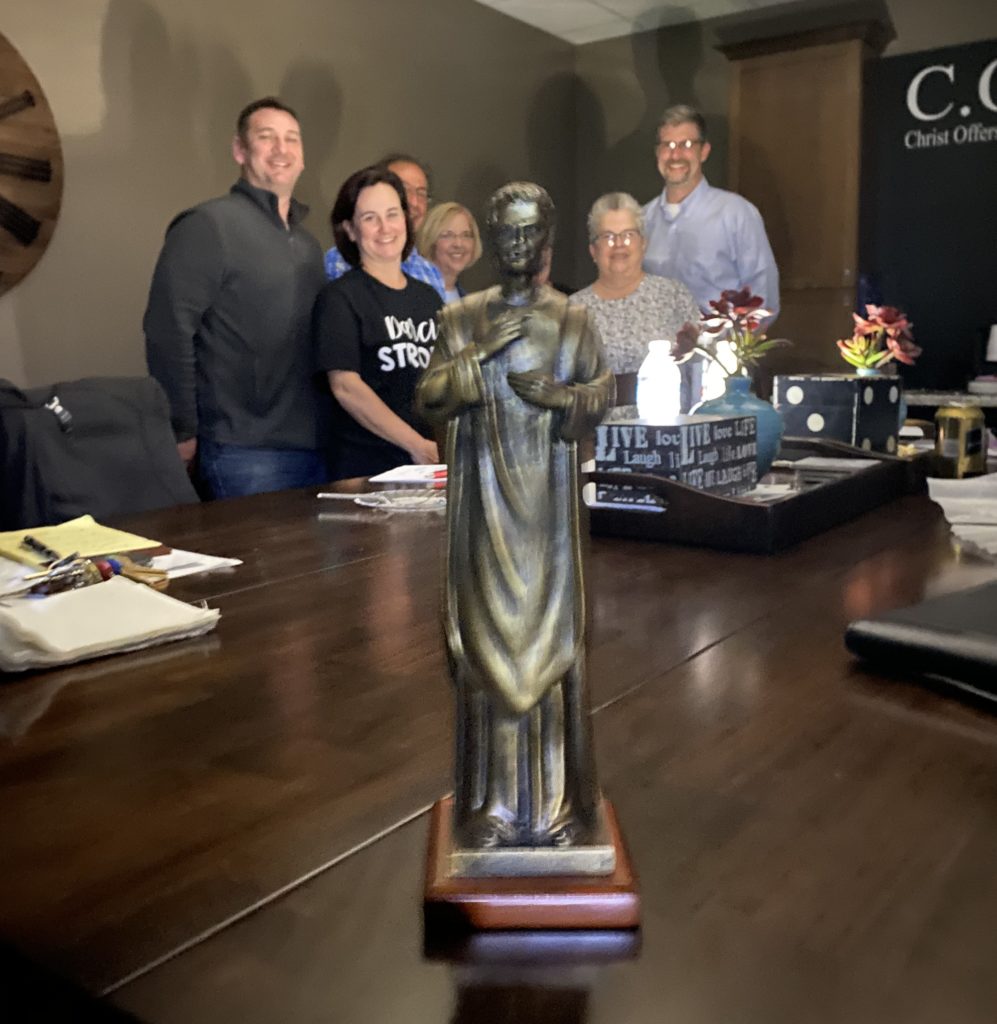 "We know today that young people learn in far different ways than the way they did just 10 years ago," Fr. Belanger said when it opened. "Studies show that meeting young people where they are, and equipping them with opportunities and experiences leads to a more fulfilling faith journey, and will impact them both now and in the future."
Expect the Viatorian Youth Congress to do just that.
St. George also offers an historic setting for young people to learn about the Viatorian mission. For starters, Viatorians have ministered at the rural parish for more than 100 years. What's more, the church is centrally located and gives delegates easy access to the other Viatorian parishes in the area, including Maternity BVM in Bourbonnais, St. Mary's Church in Beaverville and St. Patrick's Church in Kankakee.