Event Details
Catholic young men are invited to join us for reflections meant to help you discover God's invitation to religious life or marriage/family life.
The asynchronous retreat will take place via videos released on our YouTube channel on November 6 and November 8. We invite you to watch, listen, and reflect on your own time. Then on November 9, an optional Zoom discussion will be held for those who like to share in a discussion; those who would like to discuss but cannot attend the Zoom can request a discussion guide for personal journaling.
Contact Br. Peter for the Zoom link or to ask questions: plamick@viatorians.com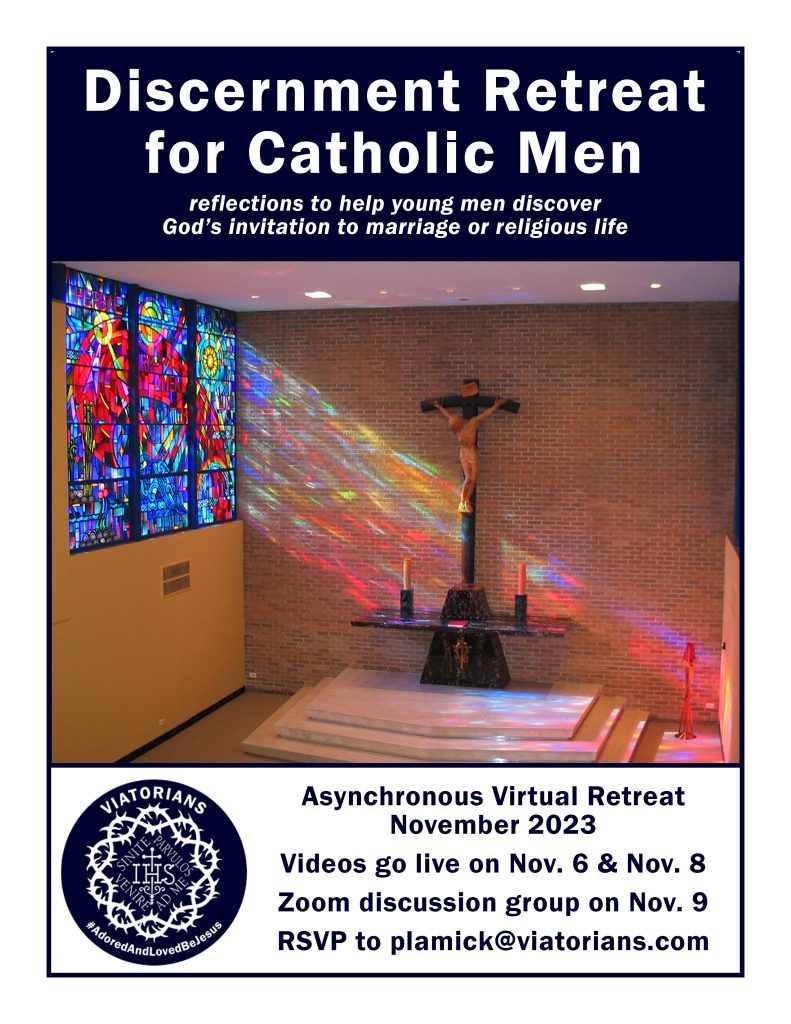 Add this event to your calendar
Note: Mobile device users must use their smart phone's native browser to successfully add calendar events.