When Fr. Corey Brost, CSV, and members of the Children of Abraham Coalition created a Peace Camp for middle schoolers in 2018, they hoped to promote interfaith understanding and give students the tools to fight hate-based bigotry.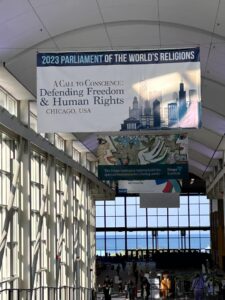 What they didn't know was that they would be shaping confident, faith-based leaders, whose activism would draw the ear, even of staffers in the White House earlier this year, and of leaders attending this week's Parliament of the World's Religions in Chicago.
Fr. Corey is hosting one of the Parliament's programs, called Equipping Teenagers for Interfaith Leadership.
"It is one of many, many, many workshops," Fr. Corey says. "But it will explain how our Peace Camp is an important and effective response to the rise of antisemitism and Islamophobia, as well as the online recruitment of young people by extremist groups.
"Peace Camp trains Muslim, Christian and Jewish middle school kids by teaching them about other religions, exposing them to the rituals of other religions and helping them build friendships with kids from other religions," he adds. "It also trains them in how to respond when they hear religious bigotry."
Advancing interfaith dialogue and action is at the heart of the Parliament, which this year rallies around the theme: A Call to Conscience: Defending Freedom & Human Rights.
More than 6,000 people are convening at the Parliament, representing 80 different religions. Organizers describe it as the world's largest gathering of interfaith leaders.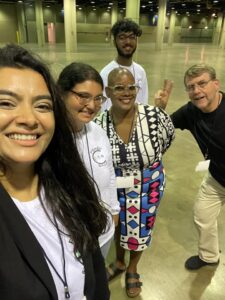 The Parliament itself dates back to the 1893 Columbian Exposition in Chicago, where the first World Parliament of Religions created a global platform for the engagement of religions of the east and west. The Parliament continues to be headquartered in Chicago and is an international 501(c)3 NGO, affiliated with the United Nations' Department of Public Information.