One of the reports to come out of the G20 Leaders Summit in India was from the World Bank, which reported that one-third of developing countries will grow more slowly next year than in 2019, before the pandemic crisis. Because the Federal Reserve and other major central banks increased interest rates, developing countries are paying more on their debts.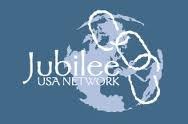 "At least 60 countries cut human services and their climate change efforts in order to pay their rising debts," stated Eric LeCompte, Executive Director of Jubilee USA Network. "The G20 has a critical role in moving forward more effective and efficient debt relief processes."
Leaders at the G20 reviewed the debt situation in developing countries. In June, public and government creditors agreed to reduce debt for the second of four countries to apply to the G20's Common Framework, a debt reduction process the group set in 2020. Private creditors have not committed to matching debt reductions.
Read more about the G20 and its focus on debt, economic development and climate change, here.