Cristo Rey St. Viator seniors are in the midst of their last week at the school they helped to open. All week, they have been taking exams, before graduation activities kick off Wednesday with the Baccalaureate Mass  and commencement exercises on Saturday.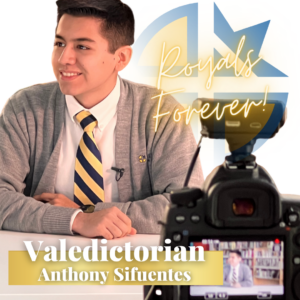 It promises to be an emotional week, as seniors prepare to leave the school for their college experience, which for most will be a first in their families.
Cristo Rey St. Viator came into the spotlight Tuesday when the school was featured on KLAS-TV Channel 8, which is the CBS affiliate in Las Vegas. In a segment entitled, "Northeast Valley Seniors Make History as First Graduating Class," the new station interviewed Principal Erica Romero. She reported that all 56 seniors have been accepted into four-year colleges, and earned more than $10 million in scholarships collectively. They are headed to 49 different schools across 20 states and three countries.
Another news crew was filming interviews on campus all week, this time Telemundo, as they prepare to air a feature on the school and its first graduation, in Spanish.
The valedictorian, Anthony Sifuentes, will attend Stanford University to study medicine. Through CRSV's corporate work study program, he worked in a law office and this year worked for a federal judge.
Salutatorian Joyce Calimag will address her classmates and their families Wednesday night at the Baccalaureate Mass at St. Viator Catholic Community. She will be attending the University of Nevada at Reno.
Another senior, Brooke Jones, will be attending the University of Notre Dame, while her classmate, Nadia Miranda, was one of seven seniors in Las Vegas to be awarded a prestigious Evans Scholarship.
The Viatorian Community opened Cristo Rey St. Viator in 2019, committed to offering young people of limited means, the same rigorous, college preparatory curriculum featured in all Viatorian schools. Yet, as a member of the Cristo Rey Network, the school integrates relevant work study experience, which prepares students to graduate and succeed in college.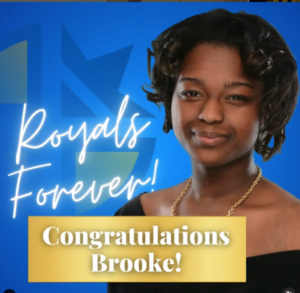 Viatorians who opened the school and continue to work there are all grounded in the Viatorians' commitment to accompanying young people on their faith journey, and building up communities where faith is lived, deepened and celebrated.