One of the largest daily newspapers in Bogotá, El Nuevo Siglo, or the New Century, just came out with its rankings of the top 100 schools in Colombia for the 2019-2020 academic year. Colegio San Viator, which the Viatorians opened in 1963, ranked 17th on the list.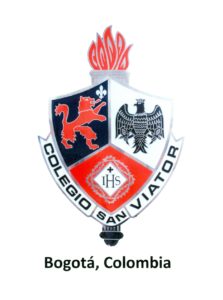 "We are filled with joy," said Fr. Albeyro Vanegas, CSV, immediate past president of the school. "It is the result of great effort and magnificent teamwork."
In all, Colombia has more than 13,000 schools and of those, only 1,168 qualified for the rigorous evaluation. Colegio San Viator placed among the top 20 nationwide.
The newspaper published the findings of the Sapiens Research Group, which classified schools according to category, quality and international accreditation. Researchers also looked at whether schools were  certified and accredited, including meeting the high academic standards of the Colombian Institute for the Promotion of Higher Education (ICFES).
This is the second time this year that Colegio San Viator has ranked among the best schools in Colombia. In part, the colegio stands out for its International Baccalaureate Programs (IB) — beginning in 2016 — as well as its bilingual education and success in quality management.
The IB recognition certifies Colegio San Viator's high quality programs and rigorous assessment methods. Viatorians share in the IB mission of aiming to "develop inquiring, knowledgeable and caring young people who help to create a better and more peaceful world through intercultural understanding and respect."