Live music, games, prizes and food.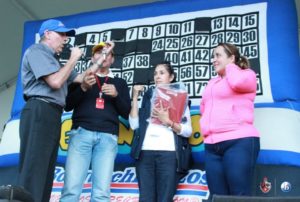 Students and their parents enjoyed it all on Sunday at "Family Day" at Colegio San Viator in Bogotá. In fact, it was so popular that the day-long festival drew nearly 4,000 people to the campus — and it had nothing to do with academics.
"Families just enjoyed sharing time together," says Carlos Trebilcock, principal.
The day started with a Mass celebrated by Fr. Gustavo López,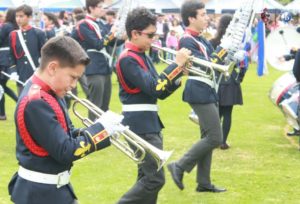 CSV. He was ordained a Viatorian priest just last year and he serves as one of the chaplains at the school.
The colegio's marching band played Colombia's national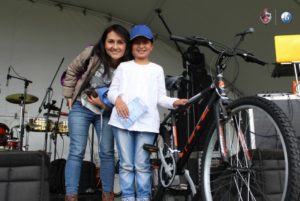 anthem before performing other classics. The event also featured the Makore Orchestra and singers sponsored by two different radio stations. Families tried their chances at raffles, BINGO and various other competitions, with big prizes for the winners.
"At the end of the day, everything was a great success," Mr. Trebilcock says. "Families had a great time, kids were happy, no food was left and God gave us perfect weather. This lets us know that we are ready for more upcoming celebrations."