The Chicago Bears opened training camp last week on the campus of Olivet Nazarene University in Bourbonnais, IL, but did you know that the campus dates back to 1868, when it was founded as St. Viator College by the Viatorians?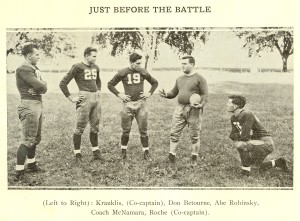 Some of its historic buildings still stand on the present campus. Up until two years ago, Olivet officials kept a Viatorian room filled with artifacts from the original college, before turning them over to neighboring Maternity of the Blessed Virgin Mary Parish, still run by the Viatorians.
Viatorians ran the college for young men, from 1868-1938, as a high school, college and seminary. In fact, many of the diocesan seminary students from Chicago and Joliet attended St. Viator College, including notably Archbishop Fulton Sheen.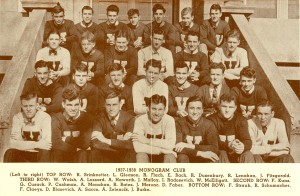 Right from the start, Viatorians aimed to produce men of character — through strong moral, mental and physical training. Achieving physical fitness was gained through intramural and varsity sports. Its college baseball, basketball and football teams all competed against colleges and universities in the area.
In fact, just over 100 years ago, in 1913, the Green Wave from St. Viator defeated Northwestern to clinch the Minor College State Championship.
This bit of history may have escaped the sports writers covering the Bears' training camp, but there is precedence for producing a winning team on those hallowed grounds. Just ask the Viatorians.