It looked like the League of Nations that processed into the commencement ceremony for Catholic Theological Union.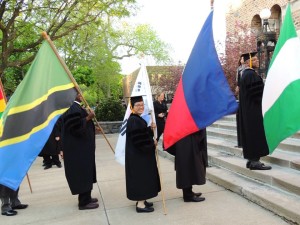 More than 80 graduates — representing 18 countries — processed up the steps of Chicago's oldest synagogue, the K.A.M. Isaiah Israel Congregation in the historic Hyde Park neighborhood, for the ceremony on May 14.
Fr. Mark Francis, CSV, president, welcomed the graduates, their families and religious colleagues to the ceremony, that was steeped in tradition and meaning.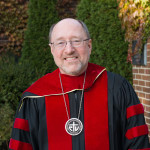 As a community, they opened the gathering with the hymn, "Build a New Church."
Graduates received certificates or master's level degrees in the areas of Intercultural Studies and Ministry; Justice Ministry; Liturgical Ministry; Pastoral Studies; and Theology. CTU also confers Master of Divinity and Doctor of Ministry degrees.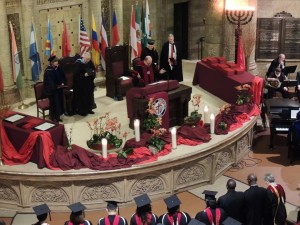 They now will join the more than 4,000 graduates who are serving the church across the countries and in 60 countries worldwide. They work in parishes, homeless shelters, prisons, hospitals, schools, colleges and universities, gang ministry, hospices, social service organizations and many other ministry settings.
Fr. Francis was named president of CTU in 2013, one year after he had served as superior general of the worldwide Viatorian Community. He joined a long line of Viatorians who have served the graduate school, as trustees, administrators and as corporate members.