Saint Viator students came together with their counterparts from Cristo Rey St. Martin College Prep for a retreat that went further than deepening their spirituality. Together they examined such issues as racism, discrimination, prejudice and stereotyping — and the Christian response.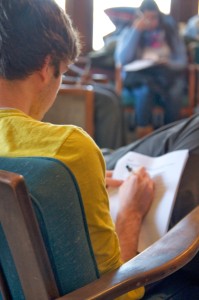 "It was a great opportunity to bring together young people from two different communities to discuss issues that cause division in our world," said Jim Dippold, campus minister at St. Martin's.
Several Viatorians accompanied the teens on their journey, including Br. Michael Gosch, CSV, a social worker at St. Martin's, along with Br. John Eustice, CSV from Saint Viator's Campus Ministry department, and Br. Pat Drohan, CSV, retreat center director.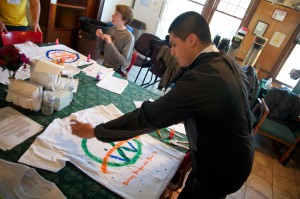 Looking out over scenic Pistakee Bay, students spent two days together in prayer, small group sessions and worship services.
"We had the chance to reflect on and pray about our own shortcomings," Mr. Dippold added, "as well as to think about how we can commit ourselves more deeply to building up the world that God desires for us, and think about how we are called to neighbor to one another."
Br. Gosch added that the retreat goes a long way in breaking down barriers and furthering relationships.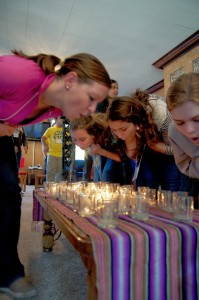 "During the closing prayer service, a number of students from both schools spoke about the importance of not judging others." he said. "They also spoke about how important it is to spend time getting to know someone regardless of a person's background — as a way of breaking down stereotypes and building bridges."