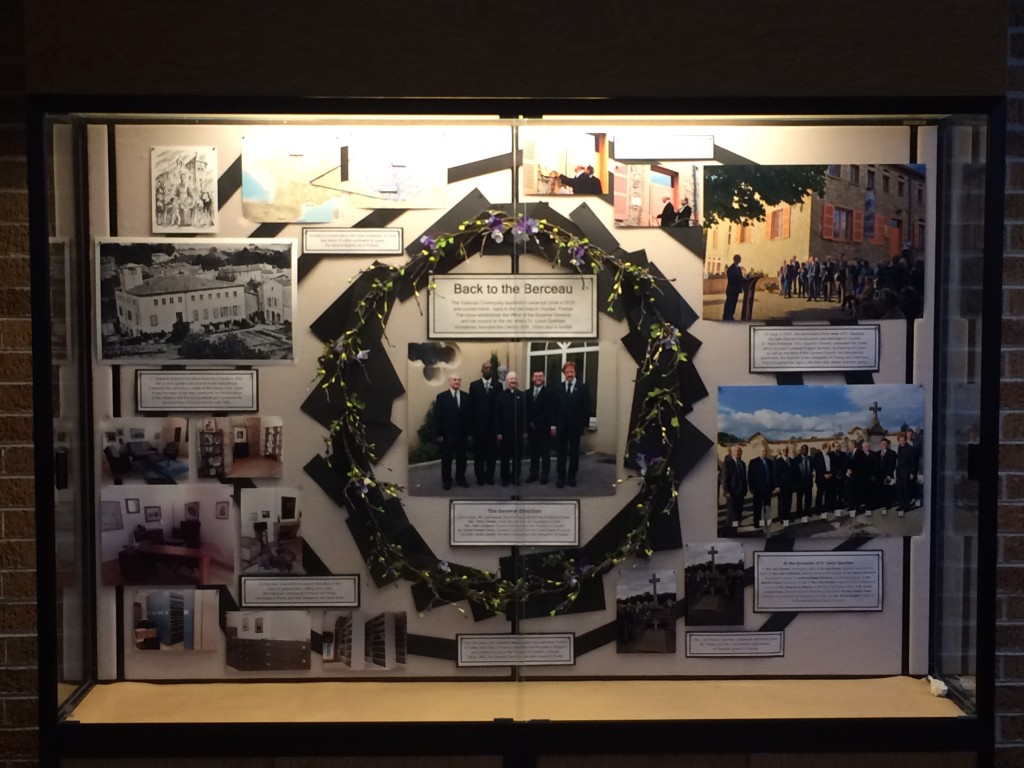 A new year features a new exhibit at the Province Center in Arlington Heights.
In 2015, the Viatorian Community leadership came full circle — and moved home — back to the berceau in Vourles, France. Vourles is located about 300 miles southeast of Paris and about 10 miles southwest of Lyons, the second largest city in France. The move establishes the office of the Superior General and his council in the city where Fr. Louis Querbes ministered, founded the Clerics of St. Viator and is buried.
In 1832, Fr. Querbes acquired a large three-story house, with a yard, garden and several outbuildings. The house became the berceau or cradle of the Clerics of St. Viator. It was the heart of the new community for the formation of the religious and the young people.  It remained the headquarters of the community until 1895.
Over the years, the Viatorian headquarters also has been located in Oullins and Paris in France, Aerschot and Brussels in Belgium, and Coteau-du-Lac in the Province of Quebec, Canada. Since 1962, the General Direction has been based in Rome.
On Sept. 1, 2015 – the anniversary of the death of Fr. Querbes – the new headquarters was dedicated in Vourles. Fr. Alain Ambeault, CSV, Superior General, addressed the crowd, which included Cardinal Phillipe Barbarin, Archbishop of Lyons, as well as members of the General Council, the international provincials, the superior of the delegation of France and Viatorians from throughout the region, who then also visited Querbes' grave.
Thanks to Fr. Alain Ambeault and Br. Carlos Ernesto Florez for providing the photographs.