The National Immigrant Justice Center issued a statement in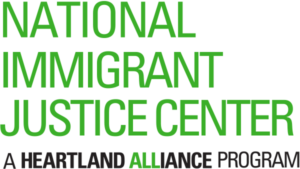 response to Attorney General William Barr's decision to deny bond hearings and indefinitely detain asylum seekers who enter the United States outside ports of entry.
"By eliminating the right to a bond hearing, the attorney general has made DHS the judge, jury, and jailer for those who come to our border seeking safety and freedom," said National Immigrant Justice Center (NIJC) Executive Director Mary Meg McCarthy.
The Viatorians and the Viator House of Hospitality work with The Chicago-based National Immigrant Justice Center, which provides pro-bono lawyers for the participants of VHH, while they pursue their asylum cases.
Read the NIJC's entire statement, here.