As members of the Conference of Major Superiors of Men (CMSM), Viatorians support the organization's commitment toward climate control.
CMSM released this statement following up Pope Francis' meeting on June 13-14th with major fossil fuel executives and investors at the Vatican.
As U.S. Catholic religious leaders, we support Pope Francis' recent urgent plea to these companies and investors to a renewable energy transition. In support of this global effort, we call on the U.S. Senate to pass the International Climate Accountability Act, which is a companion to the recently passed Climate Action Now Act (HR9). We also support an equitable pricing mechanism on carbon pollution along with financial resources toward a national transition to a renewable energy economy.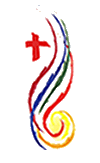 Br. Larry Schatz, FSC , president of CMSM, says: "The journey toward holiness calls us to ongoing transformation and conversion. There are pivotal moments in our personal and social experience that determine the well-being of our fellow brothers and sisters, as well as the earth. Motivated by our Holy Father, our collective discernment has illuminated one of those moments for a renewable energy economy. Let us enter, be transformed, and grow toward holiness together."
As Catholic leaders, we call on our fellow Catholics and inter-faith partners to take the lead in this area through prayer, local energy transition (ex. Catholic Energies program), and congressional advocacy until our earth is sustainably renewed.