At St. Viator Catholic Community in Las Vegas, Fr. Richard Rinn, CSV, Pastor, opened the church for the first time on Sunday, but just over 50 parishioners could attend.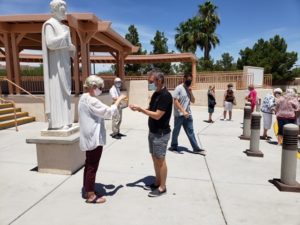 For those who couldn't, the parish offered another solution: Watch Sunday's live streamed Mass and then come to the parish plaza to receive communion, between 1 and 1:20 p.m.
"From what I've heard, the response was very, very positive," Fr. Rinn said. "For a lot of people, it was the first time in weeks and months that they received communion and it really touched their lives. It was wonderful."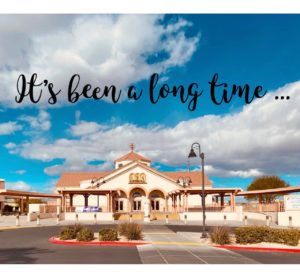 Fr. Rinn credited members of his parish staff with coming up with the innovative idea. They meet every week to work on logistics of welcoming parishioners back inside the church.
"We all bring ideas to the table that we've heard from different parishes," Fr. Rinn added. "We just want to make sure we have the safest possible way of attending Mass together."