In its latest Justice & Peace alert, members of the Conference of Major Superiors of Men decried the treatment of Haitian asylum seekers in Texas. Here's their brief account: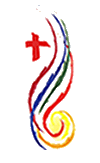 According to the latest news, approximately 14,000 migrants, many Haitian, have gathered near the Del Rio International Bridge, a border crossing between Mexico and Texas. When the bridge was closed to manage volume, people were left to ford the river or remain in inhumane conditions under the bridge itself. Images from several news outlets show mounted border patrol agents terrorizing those gathered in a location that has been described as an overnight favela. Haitian migrants arriving or passing through South America, Central America, and Mexico are not new. Some escaped their home country following the 2010 earthquake and made a home in these areas. Others have fled the continued civic instability, and faltering infrastructure. Advocates assert that racial discrimination contributes to the inhumane treatment of Haitians in the Americas and decry the recent deportation flights that have resumed from the U.S. to Haiti.
In another item, CMSM reports that budget negotiations will not include immigration measures desired by social justice advocates.
For many weeks, Catholic organizations and advocacy groups have mobilized constituents to ask their senators to use the budget reconciliation process to move forward key provisions for undocumented essential workers, including pathways to citizenship. A reconciliation bill in 2005 had used a similar approach. However, that strategy was upended on Sunday when parliamentarian Elizabeth MacDonough asserted that the immigration elements were more of a policy change than budgetary considerations and could form precedent that would not hold up over the long term.
Read the full Justice & Peace Alert, here.