The Conference of Major Superiors of Men, of which the Viatorians are members, recently participated in a Vatican workshop entitled "Path of Nonviolence: Towards a Culture of Peace," co-sponsored by the Dicastery of Integral Human Development and Pax Christi International.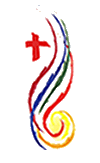 This event was a key, crystalizing moment in the Catholic Nonviolence Initiative, which was co-created in the wake of the 2016 conference in Rome with the previous Pontifical Council of Justice and Peace.
With the organizational transition at the Vatican into a Dicastery, we focused on sharing with the new leadership and many other Catholic leaders as well as large Catholic organizations such as Caritas and Jesuit Refugee Services, the work we have done over the past three years. This included a 200-page document collecting the material from five global roundtables, which met over the past year.


Read more about this moral framework — and the possibility of Pope Francis writing an encyclical on nonviolence — as well as drawing more corporations into the Families Belong Together campaign, aimed at cutting off funding of private prisons, here.