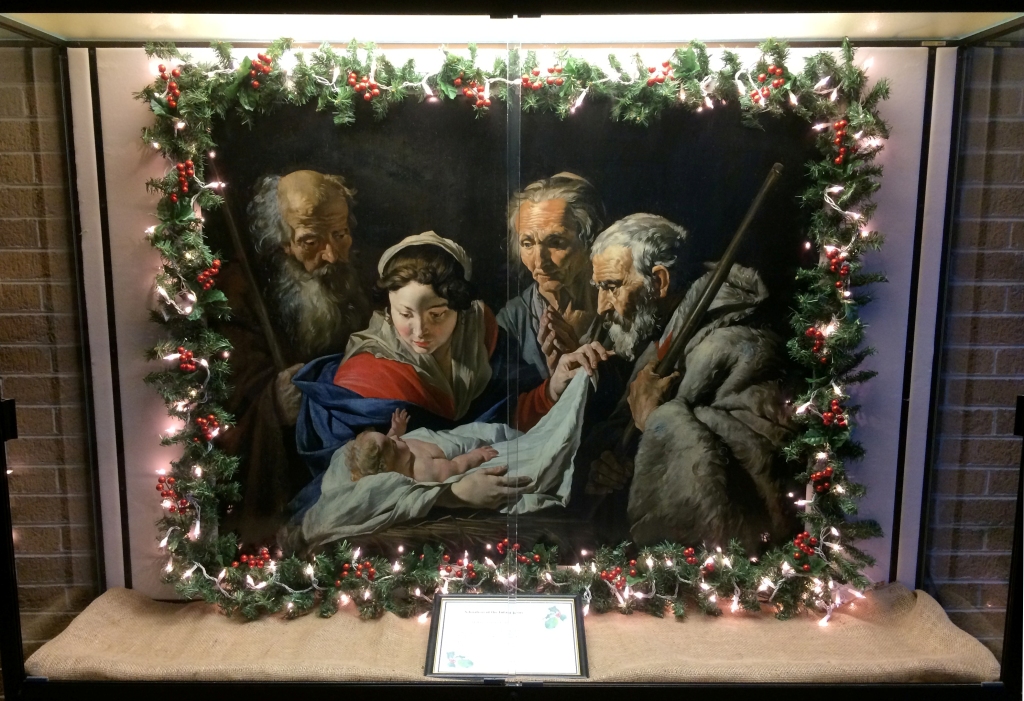 The Christmas exhibit at the Province Center in Arlington Heights, IL is a painting by Mathias Stomer (Stom), c. 1600 – after 1650, titled "Adoration of the Infant Jesus."  It is framed by evergreens, white twinkle lights and red berries.
Stomer is Dutch by birth and actively painted in Italy. He is one of the many Northern artists called Caravaggisti, named after Italian artisit Michaelangelo Merisis da Caravaggio. The Caravaggisti adopted Caravaggio's techniques and compositional style; painting representations of biblical and mythological subjects in a very realistic manner.
The original painting is located in the Radishchev State Art Museum in Saratov, Russia.
The painting will be on display through the holidays until after the Epiphany of the Lord, the 12th day after Christmas, Jan. 6th.