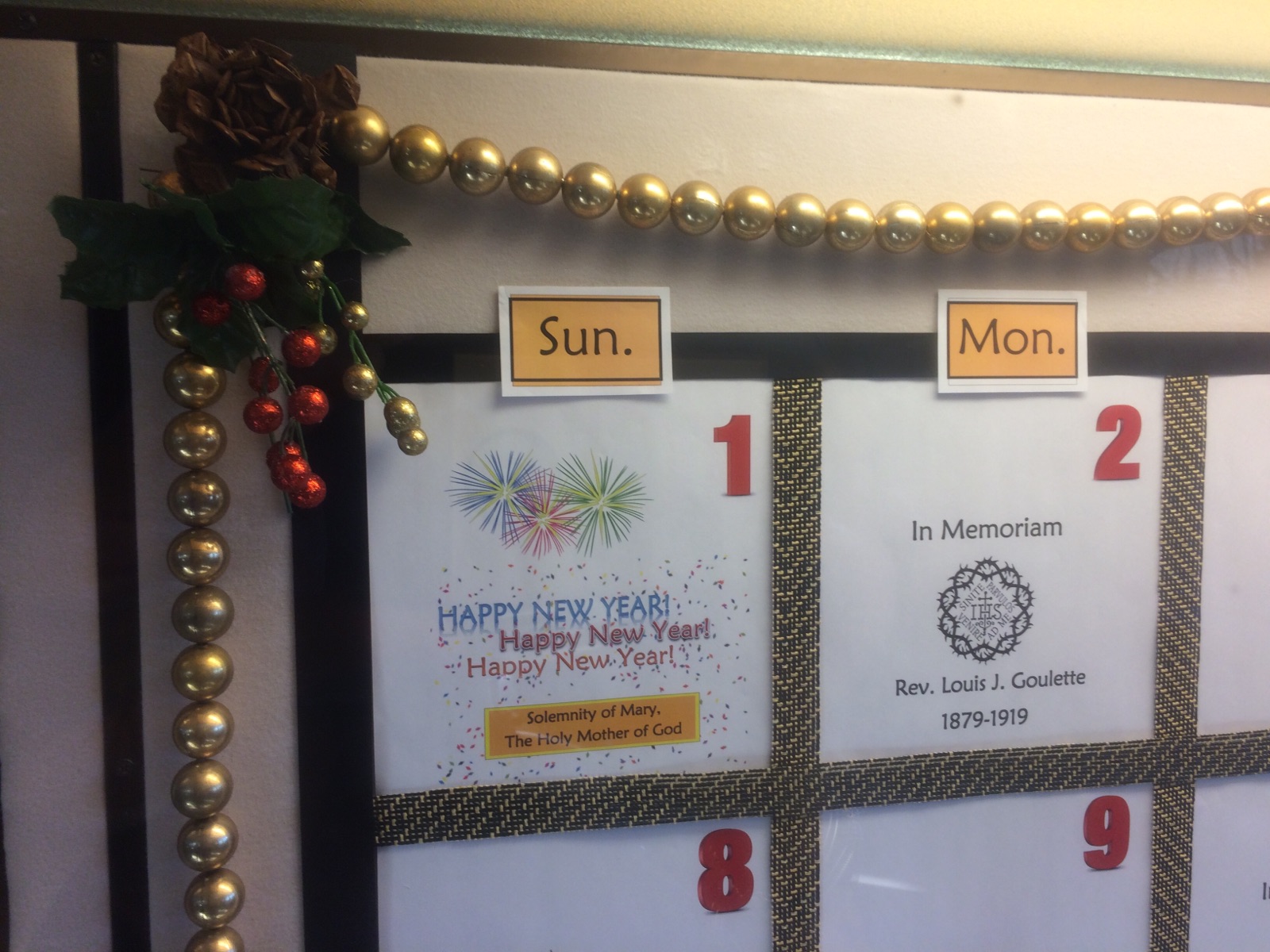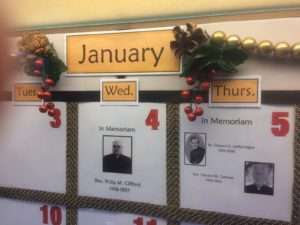 A new beginning and a new idea – the exhibit case at the Province Center will display a calendar each month this new year.  Usually the displays are historical in nature – taken from the materials in the Viatorian Archives.  But now, Viatorian birthdays, death anniversaries, religious and civic holidays will be noted, along with the Viatorian Arlington Heights/Chicago region events.
So if you don't look at your email, the member login page, the Viatorian website or directory to see what is happening in the Community, you can use this oversized calendar if you live or work at the PC.
Let me know if you would like something added to the calendar – it can always be updated!