Fr. Lawrence Lentz, CSV, first professed his vows as a Viatorian more than 50 years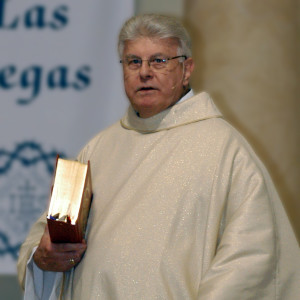 ago, and this year he celebrates 35 years of priesthood. Over those years, he has led Saint Viator High School as its principal and president, before returning to pastoral ministry in Bourbonnais, Chicago and now Las Vegas.
Currently, Fr. Lentz serves as assistant pastor at St. Viator Catholic Community in Las Vegas, while also serving as assistant provincial of the Viatorians' Chicago Province.
Knowing his rich history with the Viatorians, it's no wonder he weaves in the community's patron saint into his Lenten reflection.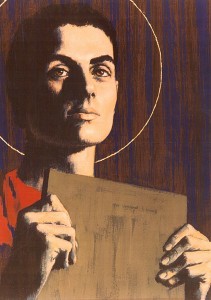 Once upon a time,
while traveling on horseback from Lyons to Vourles,
St. Viator met a peasant walking along the road.
YOU'VE GOT AN EASY JOB, said the peasant.
WHY DON'T I BECOME A MAN OF PRAYER?
THEN I TOO WOULD BE TRAVELING ON HORSEBACK.
YOU THINK PRAYING IS EASY?  replied the saint.
IF YOU CAN SAY ONE OUR FATHER WITHOUT BEING DISTRACTED,
YOU CAN HAVE THIS HORSE.
IT'S A DEAL, said the surprised peasant.
Closing his eyes and folding his hands, he began to pray:
OUR FATHER, WHO ART IN HEAVEN, HALLOWED BE THY NAME…THY KINGDOM COME, THY…
Suddenly he stopped, looked up and asked:
DO I GET THE SADDLE AND BRIDLE TOO?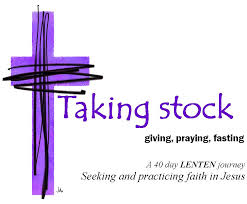 Lord, help me to be persistent in my prayer and to persevere in doing good works. During the season of Lent, in your mercy, Lord, strengthen my self- denial and assist me in becoming more other-centered. By taking up my cross each day, may I become a better example of your presence for those whose lives I touch. I pray this in Jesus' name. Amen.