Parishioners at St. Viator Catholic Community in Las Vegas continued a tradition on Saturday, that was a feast for the senses, literally.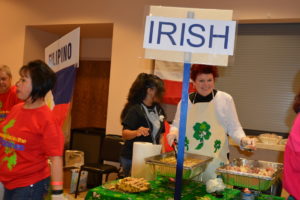 The eighth annual Taste of St. Viator drew more than 750 people, and proved to be a fitting celebration of the parish's patron saint and its vibrant community.
Food stations manned by parishioners, offered up a culinary delight, including specialties from Italy, Poland, India, Mexico, the Philippines, Haiti, Ireland, and the Middle East — to name just a few.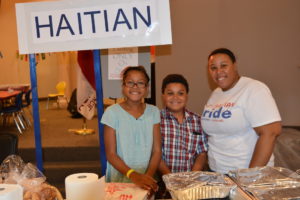 "It gets bigger and bigger every year," says Susan Lockett, business manager. "The difference is, people are staying. They're not just eating and leaving."
The festival always starts after the 4 p.m. Mass on Saturday. That's when people walk across the plaza to the parish hall for the colorful food stations, set off by flags, before returning outdoors to the plaza, where tables cover the area under the glow of tiny white Italian lights.
Fr. Bill Haesaert, CSV, greeted parishioners after Mass, and Fr. Richard Rinn, CSV, pastor, and Fr. Lawrence Lentz, CSV, associate pastor, visited with families during the meal.
Celebrities highlighted the program, including Shrek and Fiona, as well as Captain America and Elsa from the Disney film, "Frozen." Even Elvis was in the house. The rock 'n' roll crooner headlined a cover band that drew all ages to the dance floor.
"Thank you to all the good stewards who made this year's event a tasty success," Fr. Rinn said in the weekly bulletin. "Together, your time and talents created a wonderful evening."