Viatorians join with other faith leaders in sending a message of solidarity to currently and formerly incarcerated individuals, their loved ones and those who are charged with their care.
Pope Francis urges all of us not to forget those in prison and detention. No matter the harm one has caused or suffered, every person is made in the image of God and should be treated with dignity and respect. COVID-19 has affected every community, especially the most vulnerable among us.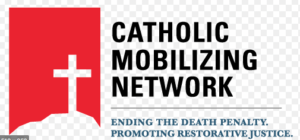 The pandemic is particularly devastating to those living and working in prisons, jails, and detention and re-entry centers where close quarters have resulted in a dangerous spread of the disease.
For this reason, Viatorians joined with members of the Catholic Mobilizing Network and a host of other national Catholic organizations in issuing this Statement of Solidarity: A Catholic Response to COVID-19 Behind Bars.
We urge fellow Catholics to join us in standing in solidarity with our all too often forgotten brothers and sisters who are affected by incarceration and detention.