With St. Patrick as their patron, parishioners in Kankakee know how to honor him every year: with a half-way-to-St. Patrick's Day fest, of course.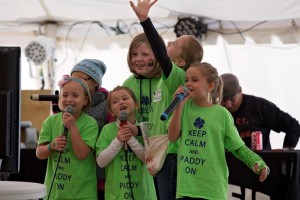 Their 8th annual Half-Paddy Fest took place this month and featured continuous live music, as well as multiple games and contests — from the green jello eating  to the best legs in a kilt contests — a trip to Ireland raffle and an authentic corned beef dinner.
The festivities spread out across the campus of the historic church, which dates back to 1893 and 1931, when Viatorians first arrived to serve there.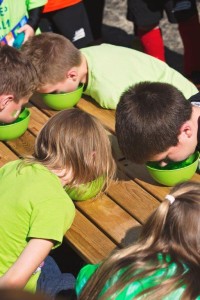 Half-Paddy Fest was designed as an event for families, says Viatorian Associate Marilyn Mulcahy, to come together to enjoy food, fun and laughter.
Over the years it has expanded into a two-day festival, that draws patrons from throughout the Bourbonnais/Kankakee and region and from across the Joliet Diocese in Illinois.
The festival always includes the solemn Blue Procession and Mass, which blesses Kankakee County's police, fire and emergency personnel, and draws a full church of grateful parishioners.