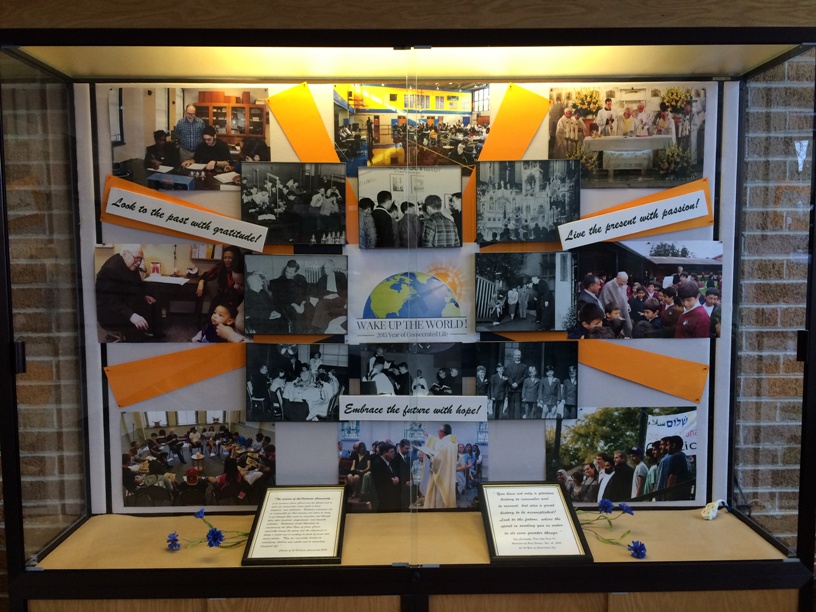 The latest exhibit at the Province Center celebrates 2015 as the Year of Consecrated Life as proclaimed by Pope Francis – to Wake Up the World!  The black and white photos show ministries of the Viatorian past, while the color photos depict more recent ministries of the priests and brothers.
Pope Francis, in an Apostolic letter to all consecrated men and women, states the aims of the Year of Consecrated Life in regards to their past, present and future.  Look to the past with gratitude!  Live the present with passion!  Embrace the future with hope!
Congratulations to all consecrated Viatorians  – enjoy your year – and wake up the world by sharing your story!
Click this link to view videos.