International Locations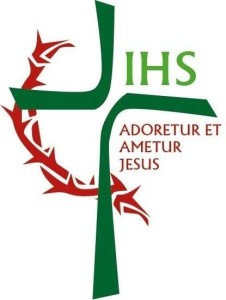 General Direction
Superior General: Rev. Robert M. Egan, C.S.V.
Clerics of St. Viator
3 Rue Louis-Querbes
69390 Vourles
France
Phone: 04 78 95 47 52
Website: www.querbes.org
In September, 2015, the Viatorian Community moved its General Direction offices to Vourles, France, back to where its founder, Fr. Louis Querbes, once served as a parish priest and contemplated forming a religious community. The center houses the offices of the Superior General and the Vicar General, as well as the Viatorian Archives.

Canada
Provincial: Rev. Nestor Fils-Aimee, C.S.V.
Les Clercs de Saint-Viateur
450, Avenue Querbes
Montreal, Qc
H2V 3W5 Canada
Phone: 514-274-3624
Fax: 514-274-2366
Website: www.viateurs.ca
In 1846, Monsignor Le Bourget, Bishop of Montréal requested that Fr. Querbes send monks to help Mr. Barthélemy Joliette, who was establishing a college. In May 1847, the first three monks arrived to help at Joliette Collége, marking the beginning of the Clerics of St. Viator in Canada. Today, the Province of Canada has foundations in Burkina Faso, Haiti, Japan, Peru and Taiwan.
Links: Collége Bourget – Rigaud, Canada: www.collegebourget.qc.ca
Collége Champagneur – Rawdon, Canada: www.champagneur.qc.ca

Chile
Provincial: Rev. Marcelo Lamas, C.S.V.
La Conception 7595, La Florida
Santiago 17
Chile, South America
Phone: 011 562 286-9188/285-2652
Fax: 011 562 513-3017
Website: www.viator.cl
In 1957, the Province of Spain established a foundation in Chile. In 2003, Chile became its own Province. The principal activity of the region is focused around the world of education in faith radiating out from the schools in which the Viatorians work. Today, the Province of Chile has established a foundation in Bolivia.

Spain
Provincial: Rev. Jesús A. Arroyo, C.S.V.
Dirección Provincial
C/ Enrique Fuentes no 10
28026 Madrid, España
Phone: 011 34 91 560-5951
Fax: 011 34 91 560-1192
Website: www.csviator.es
The Viatorian Province of Spain, created in 1948, early in its existence manifested a great vitality in the mission of the Church. The Province committed all its resources to various schools and by becoming active in various Catholic Education organizations. But the extent of its mission was never limited to the Iberian Peninsula. In 1958, the Province opened a foundation in Chile, several years later, the province agreed to send missionary reinforcements to the Ivory Coast and Japan. Additionally, the Province of Spain was one of the first to develop Association beginning in 1980. In 1998, the Province of Spain established a new foundation in Jutiapa, Honduras.

Chicago (United States)
Acting Provincial: Rev. Daniel Hall, C.S.V.
Province Offices
1212 East Euclid Avenue
Arlington Heights, IL 60004
Phone: 847-398-1354
Fax: 847-637-2145
Website: www.viatorians.com
In 1841, Father Querbes sent a first group of religious to the United States to St. Louis, Missouri. For various reasons this experience did not prove successful. But in 1865, three Canadian Viatorians: Fr. Pierre Beaudoin, Br. Jean-Baptiste Bernard and Br. Augustin Martel left Canada for the United States, arriving at Bourbonnais, Illinois, to meet the specific needs of a population grappling with an uncommon religious confusion. Fr. Beaudoin became the first Viatorian Pastor of Maternity of the Blessed Virgin Mary Parish, and Brs. Martel and Bernard opened a school for boys, which in 1868 grew into St. Viator College. Viatorians were pioneers in the field of higher education in Illinois since the beginning.  The Province of Chicago (United States) officially came into existence in 1882 – at the time of its creation the Province numbered thirteen members. In 1999, the first associates made a commitment to the Clerics of St. Viator.  The Province of Chicago established the foundation of Colombia in 1961.

France
Superior of the Delegation: Rev. Léon Desbos, C.S.V.
N.-D. de Treize-Pierres
12200 Villefranche de Rouergue
France
Phone: 011 33 4 72 31 07 62
011 33 4 72 31 07 63
At the time of Fr. Querbes' death (1859), the congregation numbered some 230 religious in three French provinces: Vourles, Ternes in Cantal and Rodez. The Clerics of St. Viator experienced rapid growth and apostolic fruitfulness. The Province of France's rich history included many traps and trials that, at times, threatened its very existence. Through everything, the province has devoted its energies to serving the young, the holy altar and the poor, in marvelous faithfulness to the founding inspiration of Fr. Querbes.  The Province of France has always proudly carried the torch of the Founder, Fr. Louis Querbes, never failing in its efforts to make him better known and to promote greater devotion to him. Association in the Province of France was officially born in 1982. The Province of France established a foundation in the Ivory Coast. Today, the Province of France is an offical Delegation of the General Direction and continues its proud tradition as the "home" of Fr. Querbes.
Foundations
Bolivia | Burkina Faso | Colombia | Haiti | Honduras | Ivory Coast | Japan

BOLIVIA, SOUTH AMERICA
Rev. Txema Martinez, C.S.V.
Clérigos de San Viator
Calle 5, n* 293 Pacata Alta
Cochbamba, Bolivia
Phone: (011 591) 4 4493754
Website: www.viator.cl
In 2001, the pioneer team arrived in Popoy, a village located some 155 miles northeast of Bolivia's capital of La Paz. In November of that year the Viatorians accepted the responsibility for Holy Spirit Parish and the John Paul II Boarding School. In 2004, the Viatorians assumed responsibility for Our Lady of the Immaculate Conception in Covendo, located on the banks of the La Paz River, twenty miles from Popoy.  The Foundation of Bolivia is under the direction of the Province of Chile.

BURKINA FASO, AFRICA
Rev. Macaire Wendena Sandouidi, C.S.V.
Commuauté Saint -Viateur
01 B.P. 90
Banfora 01
Burkina Faso, Africa
Tel 011 226 70 23 88 18
Website: www.viateurs.ca
October 1999, five men left Canada for Ouagadougou, the capital of Burkina Faso in West Africa. The founders began this foundation in July 2000, by taking over responsibility for the Ibrahim Brabangida School Group, now known as the St. Viator School Group.  The Foundation of Burkina Faso is under the direction of the Province of Canada.

COLOMBIA, SOUTH AMERICA
Colegio San Viator
Autopista del Norte No 209-51
Bogotá, D.C., Colombia, South America
Tel (011 57 1) 676-0957
Fax (011 557 1) 676 5883
In September, 1961, three Viatorians, Fr. James Crilly, Fr. Thomas Wise and Adalbert Mayr were sent to Bogotá. The original idea of establishing a normal school for Christian educators, quickly transformed into a primary-secondary school for boys that would be noteworthy for its intermingling of students from different social classes; for its academic programs and social aspects; and for its scholarship program covering some 20 percent of all its students.  Colegio San Viator, today, is a school widely recognized for its role in society and for its clear and definite emphasis on Christian values in its education program. In 2012, it transitioned into a co-educational school.
In December, 2016, Viatorians took ownership of a second school, in Tunja, Colombia. Fr. Pedro Herrera, C.S.V. has been named Rector Colegio San Viator – Tunja, which serves students from Pre-K through the completion of high school. Br. Fredy Contreras and Br. Juan Carlos Ubaque also serve as administrators of this educational ministry in Colombia.  Learn more about the school and its region, here.
Viatorians also minister at two parishes in Bogotá, San Viator, led by Fr. Edgar Suárez, CSV, pastor; and Santa Inés, led by Fr. Frank Enciso, CSV, pastor.
The Foundation of Colombia is under the direction of the Province of Chicago.

HAÏTI
Rev. Duchelande Saintilmé, CSV
213, Haut-Turqeau C.P. 1408
Port-au-Prince,
Haïti HT 6110
Tel (011 509) 245-4523
Website: www.viateurs.ca
The first Clerics of St. Viator arrived in Haïti in 1965 to replace the Jesuits as directors and professors at the major theological seminary. (The Jesuits had been deported by President Duvalier in 1964)
The Haïtian apostolates include:
– four elementary schools, one high school and a Women's Training Center in Gonaïves
– A parish, with its main church and six mission chapels in Grande Goâve
– A Benevolence Center, the Villa Manrèse, the postulancy and the novitiate in Port-au-Prince
The Foundation of Haiti is under the direction of the Province of Canada.

HONDURAS, CENTRAL AMERICA
Rev. Victor Cámara, C.S.V.
Parroquia "NTRA. SRA. Del Trásito"
Apartado 579
31101 La Ceiba – Atlántida
Honduras, Central America
Phone: 011 504 443-0452
Fax: 011 504 444-4114
Website: www.csviator.es
In January 1998, the Province of Spain sent the first Viatorians to the municipality of Jutiapa in the diocese of San Pedro Sula (Honduras). The mission of the Viatorian Community in Honduras has focused on three areas that encompass all their activities: Education, social work, and pastoral work.  The Foundation of Honduras is under the direction of the Province of Spain.

IVORY COAST, AFRICA
Rev. Augustin Kone, C.S.V.
Collège Catholique St-Viateur d'Abidjan
25 B.P. 569, Abidjan 25
Côte d'Ivoire
Telephone (00 225 2) 247-3232
Fax (00 225 2) 247-4649
The Ivory Coast, located in West Africa has been home to the Clerics of St. Viator since 1955. Despite a civil war that began in September 2002, pitting a rebel group, comprised of disenfranchised Ivorians and immigrants in the North against the government, whose offices are located mainly in the south, the Viatorians continue their educational, parochial and pastoral work.  In the South, near the Atlantic Ocean, in the capital city of Abidjan, the Viatorians serve at Collége Saint-Viateur.  In the North, in Ferkessédougou, they serve at Collége Saint-Charles Lwanga.  But it is in centrally located Bouaké, where this Viatorian mission began and where they have their greatest involvement. Viatorians serve at Collége Saint-Viateur, Notre Dame de Nazareth Parish, Foyer Jeune Viateur Retreat Center and Le Maison des Bebes, a respite and residential center for women and babies with HIV-AIDS.  At times they venture into small towns and jungle villages, sharing their presence, their love and the Word of God. The Viatorians in the Ivory Coast bring the Good News to many persons, especially those often times treated inhumanely.  The explosion of African vocations has resulted in an intercommunity mission support program for Viatorian houses of formation in the Ivory Coast. The Province of Chicago (United States) pledges $25,000 annually to help underwrite the training of African Viatorians.  The Ivory Coast is a vice delegation under the direction of the Delegation of France.

JAPAN
Rev. José Ignacio Vicario, C.S.V.
Viatorian Residence
Kami Hakubaicho 5
Kitano Kitaku
Kyoto 603-8325
Japan
Phone: 011 81 75 463-0567/463-8482
Fax: 011 81 75 464-1090
Website: www.viateurs.ca
The foundation of Japan was established in 1948.  It has two principal apostolates:
– Saint Viator Parish (Kitashirakawa) founded in 1952 offers religious services, bible courses for Christians and catechetical sessions for non-Christians;
– St. Viator High School (Rakusei) founded also in 1952 is ranked among the twenty best schools in Japan.  The Foundation of Japan is under the direction of the Province of Canada.

PERU, SOUTH AMERICA
Br. Benoit Tremblay, C.S.V.
Clérigos de San Viator
Casa Querbes
Jr. Juan Cristolal, n 160
2e zona, Collique
Comas, Peru
Tel: 011.511.543.3093
Website: www.viateurs.ca
In 1959, the first three Canadian Viatorians were sent to Peru accepting responsibility for a primary school and a parish. Over the years, the Viatorian presence has been in three natural geographic regions in the country: Collique – an immense neighborhood in the capital, Lima with a population of more than one hundred-thousand; Tamshiyacu, a town on the banks of the Amazon River with a population of some sixteen-thousand; and Yungay-Huacho, in the highlands in the heart of the Andes Mountains. Association came to birth in Peru in 1997.  The Foundation of Peru is under the direction of the Province of Canada.