We are Stronger Working Together Than Alone
December 19, 2017
The Viatorian Community regularly works with members of the Conference of Major Superiors of Men in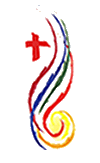 advancing social justice initiatives. The organization recently listed some of the major accomplishments made through its network of religious communities, standing together as one voice.
These accomplishments range from immigration and refugee advances, to peacemaking and the Middle East, environmental stewardship and economic justice.
When all the news these days seems to be so negative and depressing, suddenly a list like this gives a reason to hope and take heart. And appropriately, it comes during the Advent season.
Read the full list of accomplishments, here.