Ways to Get Involved in the Immigration Debate
April 2, 2013
The Viatorian Community is a member of the Conference of Major Superiors of Men (CMSM) and supports its many resolutions on social justice, including on  immigration, human trafficking, the budget, gun violence and ecumenical foreign policy issues — among others.
Here are some concrete ways to take action on immigration, as suggested in the conference's latest peace and justice alert.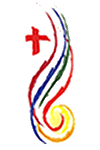 Immigration Key Moments: We are entering a critical time for immigration reform.  The word in Washington is that the Senate Gang of 8 plans to introduce legislation around April 10-soon after the Easter recess.  Our Senators and Representatives need to know that their constituents care deeply about compassionate immigration reform that includes a commonsense path to citizenship, prioritizes family, addresses the root causes of illegal immigration and includes funding for integration of new Americans.
Please call or email your local congressional offices and schedule appointments to talk with your Senators and Representative while they're in your neighborhood.  They'll be "home" and meeting with constituents from March 25-April 5.
The  Interfaith Immigration Coalition Neighbor to Neighbor toolkit, click here,  has lots of helpful resources including: talking points, sample scripts,  etc.  You will find additional resources at Justice for Immigrants (JFI): click here, including the ongoing post-card campaign if you haven't already used it.
Once  you've completed your in-district visits, please register your visits online here.  That will enable us to follow-up on your visits with staff in DC. I'd be most  grateful if you would send me a quick email with information about your  visit.
Federal Budget: Sequestration
The sequestration went through on March 1. On the one hand we worked with interfaith coalitions on advocating for a "sequestration" level of Pentagon cuts, but on the other hand we were advocating for not cutting funds to those in urgent need. Nevertheless, some groups continue to profit while the poor face life-altering cuts.
Wall Street making record  profits: click  here
Active duty military get pay  raises: click  here
Some concerns about "job  loss" have arisen for those working in industries supporting the Pentagon.  Leaving aside the question whether these are healthy jobs to promote, as well  as the striking wage gap between CEO's and average workers in these (and other)  companies and the option of distributing the wages more equitably, and thus,  not cutting jobs; there are feasible ways such communities can transition. Click  here for more details.
Global Day of Action on  Military Spending: Monday, April 15, 2013. For more details click  here.
–Immigration March in DC Wed. Apr. 10th: Save the Date!   For more details and to  register click  here. For a point of contact from the Interfaith Immigration Coalition,  contact Noel Andersen at <nandersen@churchworldservice.org>.
–The Plight of Immigrant Workers Sat. Apr. 20 in Chicago Br. Brian McLauchlin SVD and the Sisters and Brothers of Immigrants group invites you to attend a morning event with workshops from community leaders on engaging worker rights issues for immigrants in Chicago: for more details download a PDF flyer and resgistration form.
–Immigration Advocacy Day May 20-21 in DC.The USCCB and CLINIC are  also sponsoring an advocacy day in DC on immigration reform. For details and  registration: click  here.
Gun Violence: The Senate is preparing to vote  likely in mid to late April on the bills passed by the Senate Judiciary  Committee. Our attention and engagement is very important at this stage. Read  this article about our religious coalition activity.
Here is another example of recent actions on Gun Violence worth  reflecting on: On March 18th, Occupy the NRA launched a long-­term  social action campaign to hold Wall Street firms accountable for  their investments in gun manufacturers. The group plans to push these firms to  divest their stocks from companies that manufacture guns.
Occupy  the NRA will use direct actions against Blackstone, Cerberus & Owl Creek  Asset Management (OCAM). The group selected these firms because they either own  millions of dollars of holdings in gun manufacturers' stock or bought stock as  a direct result of the Sandy Hook massacre.