Viatorians Support the Bridge Act
January 19, 2017
The BRIDGE Act is a bi-partisan bill — co-sponsored by Sen. Dick Durbin (D) and Sen.
Lindsey Graham (R) — that aims to maintain protection from deportation for the estimated 800,000 undocumented residents who currently have DACA (Deferred Action for Childhood Arrivals) and are known as "Dreamers."
BRIDGE is an acronym which stands for Bar Removal of Individuals who Dream and Grow our Economy. This bill doesn't fix the nation's immigration system, but it is an important step in protecting the gains we already made.
Viatorians are committed to pursuing lasting reforms that repair an outdated and overly punitive immigration system. They join with other faith traditions in pursuing justice in urging Congress to affirm the BRIDGE Act as a crucial interim protection for DACA recipients.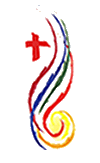 Find out ways here on how to contact your legislators to co-sponsor or support the BRIDGE Act.
Read here about more action items related to social justice, both here and abroad in the latest edition of the Justice & Peace Alert, published by the Conference of Major Superiors of Men.