Viatorians support the multinational accord that aims to curb Iran's nuclear weapons program, for a variety of reasons.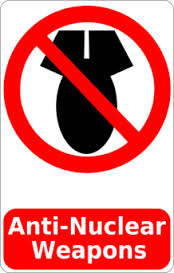 This important diplomatic accomplishment is a critical step toward nuclear non-proliferation and, ultimately, nuclear abolition.
It will strengthen the Nuclear Non-Proliferation Treaty and stimulate development of a Nuclear Weapons-Free Zone in the Middle East, a goal repeatedly supported by the nations of the world at the United Nations since 1974.
It is a concrete example showing how international cooperation and skilled diplomacy can be a crucial tool in preventing war and stopping the spread of nuclear weapons. Ultimately, this agreement has the potential to reshape much of the Middle East. 


Read more here about the Catholic response to other national issues, including the environment and caring for creation, in light of Pope Francis' encyclical; as well as economic justice and the U. S. budget; and the pope's visit to this country, in the latest Justice & Peace Alert, published by the Conference of Major Superiors of Men.