Viatorians Support Efforts to Close Guantanamo
July 15, 2013
The Viatorian Community was one of 43 religious communities and ecumenical organizations to sign a letter for President Obama, asking him to resume
transferring detainees out of prison at Guantanamo Bay, and veto any congressional attempt to prevent him from closing Guantanamo.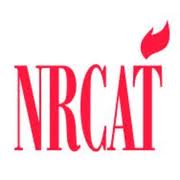 Officials with the National Religious Campaign Against Torture in Washington drafted the letter. The organization's mission is to mobilize people of faith to end torture in U.S. policy, practice and culture.
"The hunger strike at Guantanamo is an ongoing humanitarian crisis," the letter reads, "caused in large part by the despair prisoners at the detention center feel over their continued detention without hope of trial. It is past time for our country to deal with that crisis."
Viatorians believe the letter shows that the religious community is ready to stand with President Obama, if he follows through on his promise to close Guantanamo.
"The detention center there is a symbol of torture and indefinite detention, says Richard Kilmer, executive director NRCAT, "and closing it is in line with our moral values."
To read the entire letter, click here.