Viatorians Support Boycott of Illegal Settlements in Palestine
March 31, 2016
Members of the Provincial Council joined with the Conference of Major Superiors of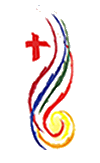 Men in taking action against the illegal settlements in the occupied territories of Palestine, and the pervasive and severe human rights violations going on there.
"As Catholic men religious leaders in the U.S., we are disciples of Jesus Christ who calls us to offer mercy by entering into chaos to cultivate transformation and healing," officials with CMSM say. "The injustice and violence in the Holy Land has gone on for far too long."
Specifically, they are joining in a boycott of products from such companies as: Sodastream, Keter/Black and Decker, Ahava Cosmetics, Motorola, Hewlett Packard, Caterpillar, and the top 5 Israeli Banks.
"By making a public stance and taking concrete actions, we join with many other organizations working to restrain and stop illegal settlement development," CMSM officials add. "Thus, we hope to cultivate more favorable conditions for a just peace in the conflict.
"Our prayers continue to be with all the people in the region and with government leaders," they add, "to act boldly, to seek justice, and to work as peacemakers."