Viatorians Join with Franciscans in Calling for a Moratorium on Deportations
July 1, 2016
The deadlocked Supreme Court just ruled 4-4 on DAPA, blocking President Obama's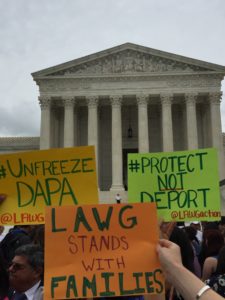 immigration plan for "deferred action for parents of Americans" which would have deferred deportation and provided work permits for the millions of undocumented parents of children who are U.S. citizens.
This ruling means that millions of parents in the U.S. will continue to live in the shadows of our economy and our communities. We are especially mindful of their children, living in fear that their undocumented parents will be taken from them.
But this is not the end.
We support the Franciscans' in asking President Obama to declare a moratorium on deportations immediately.
Write a letter to that effect, now.