Viatorians Join Renewed Call to Close Guantanamo
November 21, 2013
As members of the National Religious Campaign Against Torture, the Viatorian Community supports the organization's recent letter to the U.S. Senate, renewing the call to close the detention facilities at Guantanamo Bay.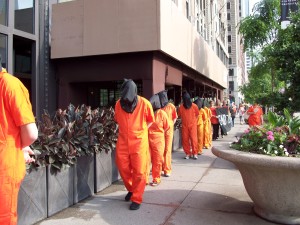 In all, 43 prominent faith leaders wrote to senators today to ask them to support provisions that would allow the U.S. government to take practical steps toward drawing down the prisoner population at the detention center at Guantanamo Bay and eventually closing the detention center for good.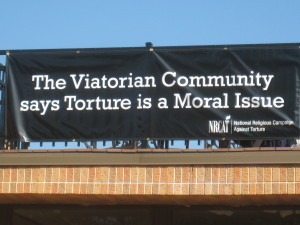 The key provisions are contained in the current Senate version of the FY 2014 National Defense Authorization Act and are likely to be voted on before the end of this year.
"As a minister, I understand the power of symbols," wrote Richard Kilmer, executive director of NRCA. "Guantanamo is a symbol of torture and indefinite detention. It is a place that was created to exist outside the basic values of our nation. Guantanamo should have never been opened, and we should move to close it as soon as reasonably possible."
To read the letter in its entirety, and to see the religious leaders who signed it, click here .