Viatorians Join Others in Appealing for More WIC funding
May 14, 2014
The Viatorian Community joined with more than 40 other national organizations in a letter to members of the Appropriations Committee in the U.S. House of Representatives and Senate, that called for a sufficient funding level for Special Supplemental Nutrition Program for Women, Infants and Children (WIC) — so that no applicant will be turned away.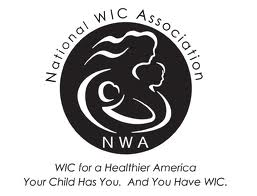 In a letter sent on the 40th anniversary of the nutrition program, signers urged Congress not to cut funding for the program in Fiscal Year 2015, but to meet President Obama's budget request, of $6.823 billion and even appropriate up to $6.864, to include inflation adjusted levels and provide $150 million in contingency reserves.
"This funding level assures that no eligible applicants will be turned away; it maintains current and anticipated WIC participation levels, assures adequate nutrition serveces and administration (NSA) funding, and responds adequately to forecasts of food cost inflation," says Martelle Esposito, the public policy nutritionist with the National WIC Association in Washington DC.
WIC is the nation's premiere, preventive, mission driven, short-term public health nutrition program. It influences lifetime nutrition and health behaviors in a targeted, high-risk population of low-income mothers and young children at risk for developing nutrition-related diseases and disorders. Serving nearly 9 million mothers and young children, including 53% of all infants in the country, WIC provides nutrition education, breastfeeding education and support, referrals to medical and social services and a low-cost nutritious food package.
Read the entire letter and learn more about the specifics that the WIC program provides, here.