Viatorians Join in the Outcry Over Investigation into Missing 43 Mexican Students
April 25, 2016
Viatorians stand in solidarity with those speaking out about the 43 students from the Ayotzinapa Teachers' College who disappeared one and a half years ago in Mexico.

With the results of a report released by the Group of Independent Experts (GIEI), Viatorians support the movement of keeping the investigation open — and saying no to impunity.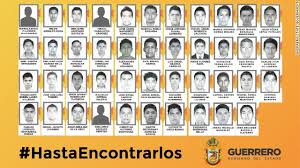 They join with members of the Washington-based Latin America Working Group —  whose mission is "taking action for just policies abroad" — of keeping this case before the public eye, and holding the Mexican government accountable.