Viatorians Continue to Work Toward an End to U.S.-Sponsored Torture
January 20, 2015
Ending U.S. sponsored torture at home and abroad is one of the main justice issues the Viatorians support.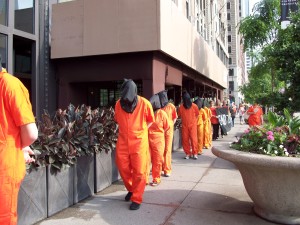 As a member of the National Religious Campaign Against Torture (NRCAT) and Illinois Coalition Against Torture (ICAT), Viatorians oppose unjust and inhumane treatments of individuals, regardless of their situation.
Consequently, they supported the recent Fast for Justice campaign in Washington as well as their demonstration to close Guantanamo, as the prison enters its 14th year, both in January. And the Viatorian Community continues to be in solidarity with the 122 Muslim men who remain at the prison.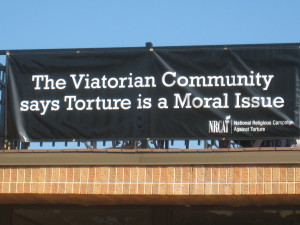 "We remain together in this work," says Jeremy Varon, one of the organizers with Witness for Torture, "as we build a future where Guantanamo, torture and all forms of cruel, inhuman and degrading treatment are unimaginable."
Read more about public campaigns against torture, led by Witness against Torture, here.