One of the main priorities of the Viatorian Community is fighting human trafficking. Its members have supported the Washington-based Polaris Project and its mission to eliminate trafficking, nearly since its founding, in 2002.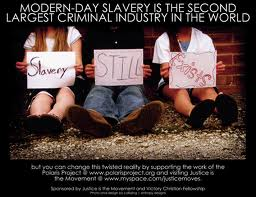 Its latest findings are surprising. The National Human Trafficking Resource Center (NHTRC) hotline and the BeFree Textline have received more reports of labor trafficking in traveling sales crews than in any other industry except domestic work.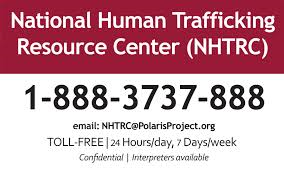 According to Polaris officials, abusive managers use psychological manipulation, violence, sexual harassment or assault, and abandonment in unfamiliar cities to pressure victims into working harder and to intimidate those who wish to leave their situation.
What can people do? Polaris officials suggest taking these actions:
Don't buy magazines or other items from sales crews that are not clearly affiliated with a local organization, such as a school.
Give the National Human Trafficking Resource Center or BeFree hotline numbers to sales crew members who display signs of being at risk for trafficking, if it is safe to do so.
The hotline number is 1 (888) 373-7888, or people can text BeFree (233733).