Viatorian Community Supports Resettlement of Syrian Refugees
November 18, 2015
Members of the Viatorian Community join with the Conference of Major Superiors of Men in supporting the resettlement of Syrian refugees to the United States.
One day before the House of Representatives votes on a bill to block the flow of Syrian refugees into the U.S., Viatorians reaffirmed their stance.
"We are facing a global refugee crisis that requires a global response, with some 60 million people displaced, making it the largest number since World War II. This includes 4 million Syrian refugees and 8 million Syrians who are internally displaced," says Eli McCarthy, justice and peace director for CMSM.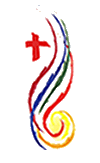 "The global outpouring of public support for Syrian refugees has inspired countries around the world to welcome more refugees, and the U.S. must do our part," McCarthy adds. "The U.S. has traditionally been a leader in refugee protection and resettlement, and needs to show bold leadership now."
He urges all supporters to contact their legislators, by calling the Capitol switchboard, at: (202) 224-3121, and urging them to welcome Syrian refugees into this country.
Learn more here about timely peace and justice initiatives from the CMSM, including the debate whether to escalate violence in Syria, ways to implement changes named in Pope Francis' Laudato Si' encyclical, and economic justice action measures