Urging Congress to Act Before Fall Recess
September 20, 2016
The Viatorian Community stands with members of National Catholic Rural Life in urging Congress to act before they leave for fall recess.


Among their agenda items they are singling out, are avoiding a shutdown of the government, and thereby extending government programs — including farm, conservation and nutrition ones — beyond Sept. 30, the end of the federal fiscal year.
The second item would be reauthorizing the Child Nutrition Act, which is an important one for women, infants and children, including school food programs. The U.S. bishops have long been advocates on behalf of low-income families who need access to effective hunger and nutrition programs.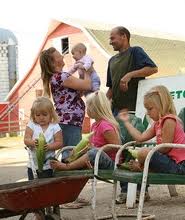 For more about the status of government programs and the need for Congressional action, read this recent blog from the National Sustainable Agriculture Coalition.