Unlocking Human Dignity: Bishops Issue Report on Immigration Reform
May 12, 2015
One of the main tenets in the U.S. Conference of Catholic Bishops' latest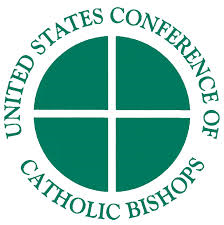 report on immigration, underscores an initiative the Viatorians have supported for the last two years: expanding alternatives to detention for immigrant detainees.
The Bishops' Conference and the Center for Migration Studies issued a report Monday that calls on Congress to "transform the system."
Called "Unlocking Human Dignity: A Plan to Transform the U.S. Immigrant Detention System," the statement urged Congress and the administration to build a system that affords due process protections, honors human dignity and minimizes the use of detentions.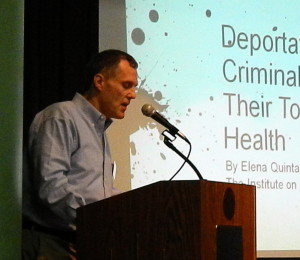 For the last two years, Viatorians have worked to open the Marie Joseph Houses of Hospitality — separate mens' and womens' houses — as alternatives to detention for immigrant detainees.
Exactly two years ago, Br. Michael Gosch, CSV, co-wrote an op-ed to a Congressional blog site — with Sr. Pat Murphy, RSM, and Sr. JoAnn Persch, RSM, — urging legislators to invest in community based alternatives to immigration.
The Department of Homeland Security already sees the houses of hospitality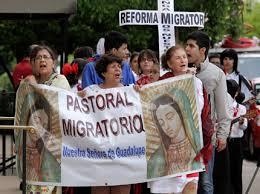 as good alternatives, and now the Bishops' Conference is calling for just this type of community involvement in an effort to restore human dignity.
"It is time for our nation to reform this inhumane system, which unnecessarily detains persons, especially vulnerable populations, who are no threat to us and who should be afforded due process and legal protections," said Bishop Eusebio Elizondo, auxiliary bishop of Seattle and chairman of the USCCB Committee on Migration.
Bishop Elizondo points to statistics from the Department of Homeland Security (DHS) which indicate that as many as 34,000 immigrants are detained each day and over 400,000 each year.
Read a complete version of the report, here.