Torture is a Moral Issue
December 10, 2014
Almost six years since the Senate began investigating the CIA's treatment of detainees, the more than 500-page executive summary of the Senate Intelligence Committee's toture report finally was made public.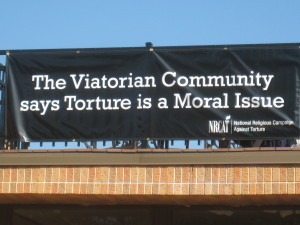 The Viatorian Community finds these findings morally indefensible — as they describe a consistent pattern of lies and abuse.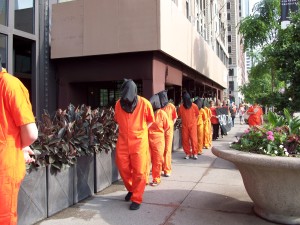 After the details of this report came to light, the Viatorian Community immediately joined with faith leaders from across the country in condemning CIA torture, and they join with members of the National Religious Campaign Against Torture in asking Congress to ensure that this never happens again.
In an op-ed that was published April 24, 2012, by the Daily Herald, Br. Michael Gosch, CSV, wrote that he condemned the use of torture as a justifiable means of enhanced interrogation.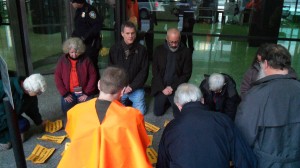 "As a person of faith, I completely oppose torture — in any form and for any reason. It is a moral abomination that runs contrary to the teachings of all religions as it is an egregious violation of the dignity and worth of every person," he wrote. "Purposely inflicting psychological and physical pain as a way of gathering information is indefensible."
Br. Gosch went on to say that  any policies that permit torture and inhumane treatment are shocking and morally intolerable.
"Nothing less is at stake in the torture abuse crisis than the soul of our nation," Br. Gosch added. "America was founded on a set of moral ideals that we aspired to lead the rest of the world. The use of torture flies in the face of these ideals, and it belittles our nation's integrity."