Taking Action to Protect Urgent Transportation and Housing Issues
February 16, 2016
The Provincial Council of the Viatorian Community signed a letter to Congress urging members of  the Transportation, Housing and Urban Development, and Related Agencies (THUD) Subcommittee to provide the highest possible funding for programs that address transportation, housing, community development, and homelessness.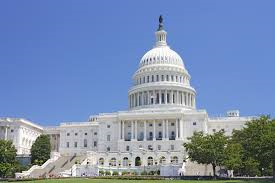 The letter demonstrates that each of these efforts is tied to the economic prosperity of cities, counties and states nationwide. Communities rely on adequate funding of THUD programs to help create new jobs and maintain healthy, accessible, and thriving surroundings for all of their residents.

According to the U.S. Department of Transportation Civil Rights Division, 15 million people in this country have difficulty getting the transportation they need. Declining funding in recent years has exacerbated this problem and without an adequate THUD allocation, access promises to become more challenging.
Additionally, Department of Housing and Urban Development programs play a critical role in revitalizing communities and helping families, people with disabilities, and seniors to afford housing and avoid homelessness.
The letter was drafted by the National Low Income Housing Coalition and will be sent to Congress on Feb. 19. Click here to sign the letter.