Taking a Stand Against Hateful Anti-Muslim Rhetoric
June 16, 2016
The  Viatorian Community joins with national Catholic advocacy organizations,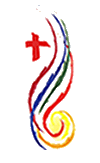 including the Conference of Major Superiors of Men, in taking a stand against Islamophobia.
Working with the Catholic Alliance for the Common Good, they have crafted a statement that articulates the position. Read the full statement here.
We recognize that differences in race, religion and culture enrich, rather than endanger, our society. Now is the time for all Americans, especially people of faith, to speak out and build friendships with our Muslim neighbors.