Supporting the Vatican Conference on Gospel Nonviolence and Just Peace
April 20, 2016
Viatorians stand in solidarity with the faith communities that were able to attend the historic Vatican Conference on promoting peacemaking.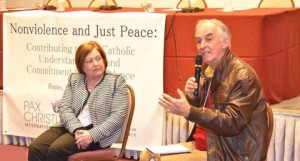 The conference was detailed in the latest justice & peace alert posted by the Conference of Major Superiors of Men.
It took place April 11-13 and was sponsored by Pax Christi International, the Catholic Peacebuilding Network, and the Pontifical Council for Justice and Peace, exploring the theme: Nonviolence and Just Peace: Contributing to the Catholic Understanding of and Commitment to Nonviolence.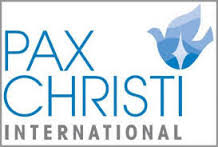 "In our complex and violent world, it is truly a formidable undertaking to work for peace by living the practice of non-violence," Pope Francis said in a letter addressed to conference members. "Equally daunting is the aim of achieving full disarmament by reaching people's very souls, building bridges, fighting fear and pursuing open and sincere dialogue."
Additionally, the Holy Father called for an end to the use of the death penalty, and calls on all people of good will to recognize what Christians profess as a consequence of faith: that it is only by considering our peers as brothers and sisters that humanity can overcome wars and conflicts.