Supporting the Rights of Domestic Workers
September 3, 2015
Br. Michael Gosch, CSV, who serves as coordinator of justice, peace and integrity of creation for the Viatorian Community, was the first of his confreres to sign a statement that calls for including domestic workers under Illinois labor laws.

Specifically, the statement urges lawmakers to right the historic wrong done to domestic workers in Illinois who were not included in the Fair Labor Standards Act, passed in 1938 and which deliberately excluded domestic workers from any labor protections.
The statement was drawn up by officials with Arise-Chicago, a nonprofit organization which partners with immigrants and religious organizations to end workplace abuse. A coalition of staff members from Arise and religious sisters plan to time their appearance before legislators in Springfield, with Labor Day.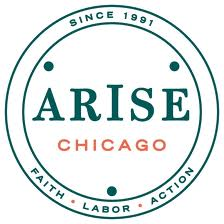 Their resolution calls for Illinois legislators to pass the Illinois Domestic Workers' Bill of Rights — which would include minimum wage, overtime pay and all labor protections that other Illinois workers receive, and reflects the awareness raised by the National Workers Alliance.
The bill takes in not only in-house cleaners, but nannies and caregivers for the elderly and disabled, many of whom are immigrants and people of color.
"Whereas, domestic workers deserve to share in God's abundance as they conduct the sacred work of caring for our families," the resolution reads, "let it be resolved that our Illinois legislators pass the Illinois Domestic Workers' Bill of Rights, moving domestic workers from being excluded to included in all labor protections provided to Illinois workers."