Students Help Prepare Viator House of Hospitality for Opening
January 17, 2017
No matter where Viatorians serve, they remain committed to young people — and to "those accounted of little importance."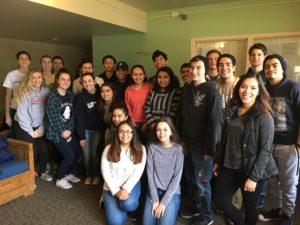 That commitment was evident Saturday, when Viatorians led a group of Saint Viator High School students who joined with their peers from Cristo Rey St. Martin College Prep in Waukegan, at the new Viator House of Hospitality, which formally opens today.
The residence is located in the Chicago area and is intended to provide compassionate accompaniment of young adult male undocumented immigrants, who have been released from federal detention and are seeking asylum.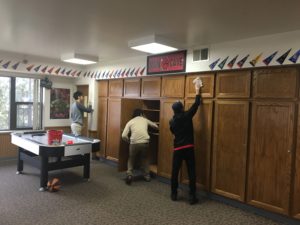 Together with a residential staff, Viatorians accompany these young men by offering housing, case management, spiritual support, advocacy, referrals and volunteer experiences for up to two years.
On Saturday, Saint Viator and Cristo Rey students helped with cleaning and final preparations in the home before its first residents move in today.
"I believe that we're all part of God's creation and we are all called to be stewards of God's creation," said senior Elias Rivera, Jr. "We are called to be caretakers of each other, showing love and compassion to our brothers and sisters. This doesn't just include people who look like us or just people who live similar lives as us.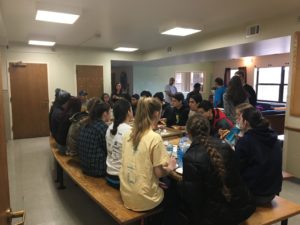 "This includes the migrant and the foreigner," Elias adds. "I think that is the effect of Viator House."
The service trip culminated National Migration Week, which the U.S. Catholic Conference of Bishops established to remember the journey of the Holy Family as they had to live in the shadows and cross the border into Egypt to escape death at the hands of King Herod.
As Cardinal Blase Cupich said during the opening Mass held Jan. 8 at Holy Name Cathedral, the church calls parishes, Catholic schools and religious communities to a heightened awareness of the difficult journey of today's immigrants and to work as a community so migrants can "step out of the darkness."